Special July "BEST YARD" Contest
In cooperation with the Saratoga Woods HOA we will be having a special "Best Yard' Contest for the month of July. The SW HOA is offering a $50.00 gift card from Home Depot to the winner in addition to our regular prizes that are offered every month! So this year's 'Best Yard' winner will receive prizes worth over $200.00! MARK YOUR CALENDAR! This year's 'Secret Judge' will be cruising the entire neighborhood on Sunday July 22nd to look for the best landscaped yard. A photo will be taken of the winner and published in the August Newsletter. If the 'Judge' cannot pick a clear cut winner, photos of homes that make the cut will be published in the August Newsletter and residents can vote for their favorite to determine a winner. So have your yard 'Photo Ready' on Sunday July 22nd and good luck to everyone who helps make our neighborhood beautiful!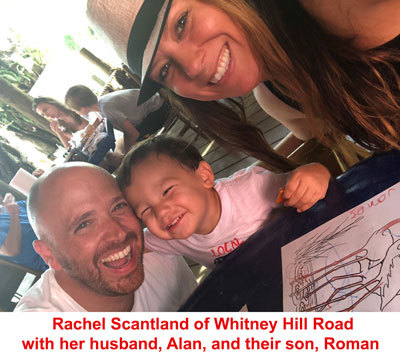 Congratulations to Rachel Scantland of Whitney Hill Raod for correctly choosing A. cut grass to the following question:
Of these "summer-time" smells which one do social researchers say is most often found to stimulate pleasant memories in human beings?
A. cut grass
B. chlorine
C. hamburgers grilling
Rachel you win:
*A $20.00 gift certificate to HomeTown Pizza courtesy John Bollinger of Mortgage Warehouse
*A $10 gift certificate from Hometown Pizza in Tyler Village
*A free car wash from Quick Wash in Tyler Village
*A free sandwich from Subway in Tyler Village
*A $5 gift card from 32 Degrees a Yogurt Bar in Tyler Village
*A one month pass to Louisville Athletic Club in Jeffersontown
*One free month of Stroller Strides, a $65.00 value from FIT4MOM Louisville
*Four Complimentary Open Play Passes to BOUNCE'NROUND Indoor Play Center
WOW ! ENJOY!