December Contest Which of the following statements are true?
A) The first artificial Christmas tree was made in Germany, fashioned out of goose feathers that are dyed green.
B) "Jingle bells" was composed in1857, and not for Christmas – it was meant to be a Thanksgiving song!
C) All the gifts in the Twelve Days of Christmas would equal 364 gifts.
D) All of the above.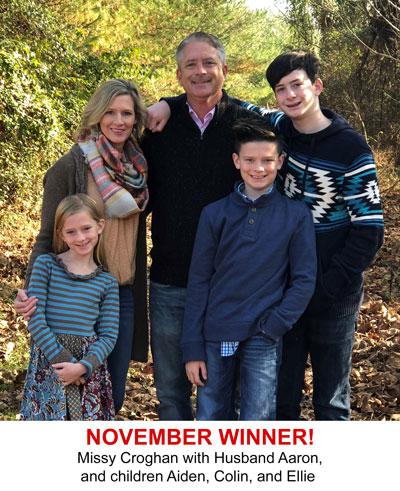 Congratulations to Missy Croghan Fountain Hall Court for correctly choosing False to the following question:
True or False: Thanksgiving has always been celebrated on the last Thursday in November.
False
According to Wonderopulous in 1789, President George Washington proclaimed Thursday, November 26, 1789, as the first nationwide "Day of Publick Thanksgivin." In the years that followed, however, the holiday often changed days of the week and even months of the year.
In the mid-19th century, author Sarah Josepha Buell Hale (best known for writing "Mary Had a Little Lamb") began a campaign to make Thanksgiving a national holiday. In 1863, President Abraham Lincoln declared that the final Thursday of November should be set aside by all states — both North and South — as a day of Thanksgiving.
Finally, on December 26, 1941, President Roosevelt signed a joint resolution of Congress that officially changed Thanksgiving from the last Thursday in November to the fourth Thursday in November. And, thanks to Congress, that's why we still celebrate Thanksgiving on the fourth Thursday of November today.
Missy you win:
*A one month pass to LAC in Jeffersontown
*A $10 gift certificate from Hometown Pizza in Tyler Village
*A free car wash from Quick Wash in Tyler Village
*A free sandwich from Subway in Tyler Village
*A $20.00 gift certificate to HomeTown Pizza courtesy John Bollinger of Mortgage Warehouse
*One free month of Stroller Strides, a $65.00 value from FIT4MOM Louisville
*Four Complimentary Open Play Passes to BOUNCE'NROUND a $24.00 value
ENJOY!