March Contest Riddle:
Flowers in bloom and rain showers I bring,
I live in your mattress and trampolines.
What am I?
Email your answer to [email protected]
---
FEBRUARY CONTEST WINNER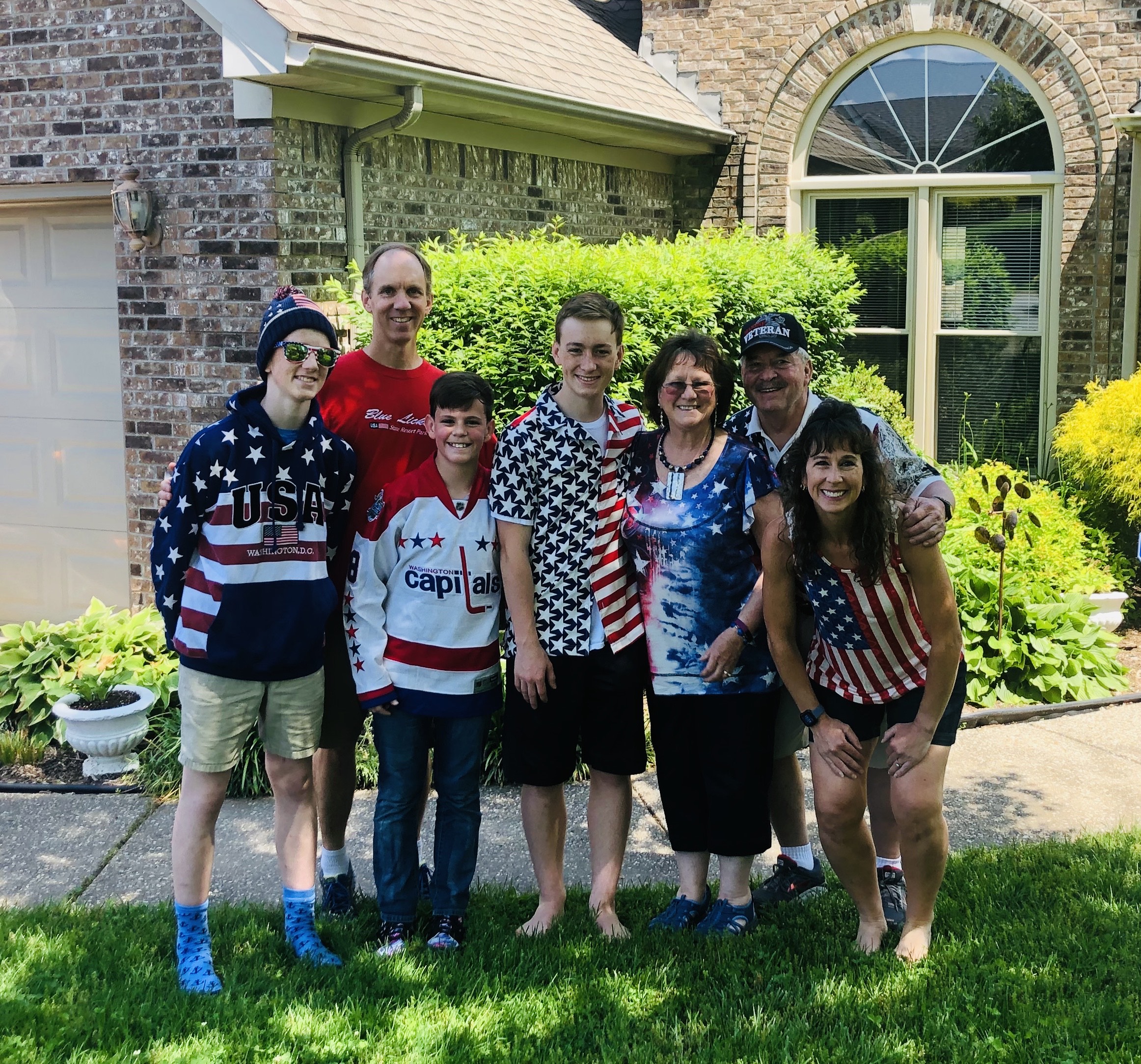 February Contest Winner Amy Harrison and Family
From left to right: son Luke, husband Tom, son Andrew, son Daniel, Amy's mom and dad Jane and Steve, and last but not least winner Amy!
Congratulations to Amy Harrison of Brixham Court for correctly answering 'Heart' to the following Valentine Riddle:
You can touch me,
You can break me,
You should win me if you want to be mine.
What am I?
Amy you win:
*A $20.00 gift certificate to HomeTown Pizza courtesy John Bollinger of Mortgage Warehouse
*A free large one topping pizza from Hometown Pizza in Tyler Village
*A free car wash from Quick Wash in Tyler Village
*A one month pass to LAC in Jeffersontown
*$25.00 off any FIT4MOM Louisville plan or program
*Four Complimentary Open Play Passes to BOUNCE'NROUND a $24.00 value
ENJOY!