WELCOME TO YOUR SARATOGA WOODS NEIGHBORHOOD WEBSITE!
Your Sponsor

Stuart Conlon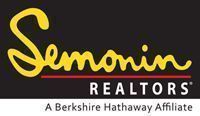 502.445.5024
[email protected]
Testimonials
We are so thankful that we hired Stuart as our agent! Stuart understands the market in our neighborhood extremely well and gave us excellent advice throughout. Stuart showed dedication above and beyond the call of duty when he showed up at our home at 6:30 in the morning to clean up trash that had blown all over our yard from a storm during the night, right before the scheduled walk through that day with the new buyers! We had already been relocated to Phoenix and of course were not even aware of this. Stuart also mailed us treasured photos that he found while cleaning up we had accidentally left behind for garbage! I could go on and on! Thank you so much! Brad & Lori Clark Saratoga View Court
view testimonials
I have been a real estate agent for over 25 years and I am recognized as a Saratoga Woods 'Neighborhood Expert'. After many years of selling homes in Saratoga Woods, I have developed a deep understanding of its unique character and of the people who live here. That's a knowledge base that is difficult to replicate, and is a valuable resource for clients who choose to work with me. I have specifically been involved in the neighborhood since 2003 when I sponsored this Saratoga Woods website, the first ever website in the state of Kentucky specifically designed for only a subdivision. I also sponsor the Saratoga Woods Monthly Newsletter specific to neighborhood 'Happenings" including a monthly contest for Saratoga Woods residents only featuring over $100.00 in prizes every month!
I have taken the time to represent the subdivision as the "Neighborhood Expert" on important issues like a proposed tower adjoining the subdivision and the effects it would have on home values, property tax issues, and the importance of having a Clubhouse and Pool. With my commitment to the residents of Saratoga Woods, combination of skills, strengths, and experience, I hope you'll think of me whenever you or someone you know is considering buying or selling property.
Want to know what your home is worth? Contact me for a FREE detailed market analysis.
Stuart Conlon, REALTOR®
"Selling Saratoga Woods By The Yard"