According to PNC Financial Services Group annual Christmas price index, what is the estimated price tag if you bought all the gifts in the 12 Days of Christmas this year?
A) $7,894.36
B) $23,569.57
C) $34,558.65
Email your answer to StuartConlon@Semonin.com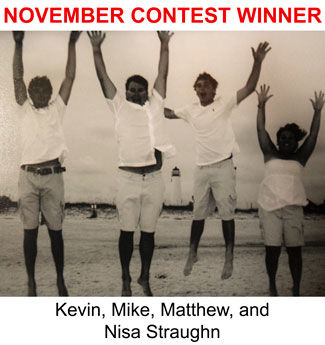 Congratulations to Nisa Straughn of Saratoga Woods Drive who correctly answered B to the following question:
Today, our Thanksgiving is the fourth Thursday of November because:
A) It is the date the Pilgrims landed in the New World.
B) This was the date set by President Franklin D. Roosevelt in 1939 and approved by Congress in 1941.
C) It was the date people voted to have it on.
Nisa you win:
*A one month pass to LAC in Jeffersontown
*A $10 gift certificate from Hometown Pizza in Tyler Village
*A free car wash from Quick Wash in Tyler Village
*A free sandwich from Subway in Tyler Village
*A $5 gift card from 32 Degrees a Yogurt Bar in Tyler Village
*A $20.00 gift certificate to HomeTown Pizza courtesy John Bollinger of Mortgage Warehouse
*One free month of Stroller Strides, a $65.00 value from FIT4MOM Louisville